Tourism Malaysia (Malaysia)
LANGKAWI


Panorama Langkawi SkyCab
Panorama Langkawi
One cannot claim to have visited Langkawi without taking a ride on the Panorama Langkawi SkyCab. Touted as one of the island's main attractions, the SkyCab offers a 15-minute exhilarating ride up to the peak of Mount Mat Cincang, which is well-known as the oldest rock formation in Southeast Asia. The stunning panoramic view of Langkawi along the ride provides a truly memorable experience for every visitor.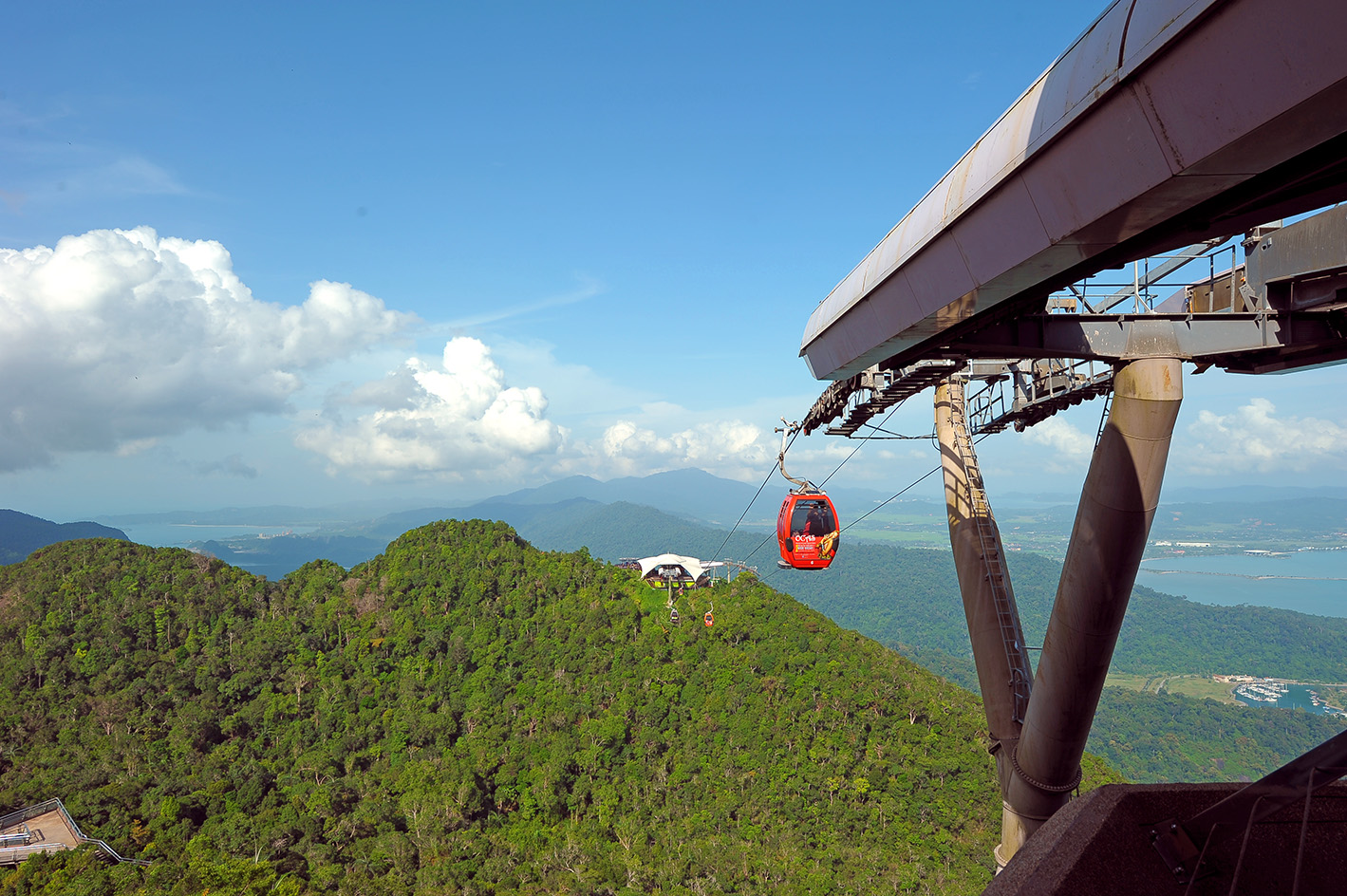 Your journey begins at the Base Station, also known as the Oriental Village, on the foothill of Mount Mat Cincang. One cable car can fit up to six people. From here, you will be taken to the Middle Station, which is a 1,700-metre ride up, amidst beautiful scenery of dense tropical rainforest. It will take you on an elevation of 42 degrees, the steepest in the world, and up to 650 metres above sea level, operating at a speed of three metres per second.
The middle station is an intermediate stop on the eastern ridges. You can choose to stay on and continue the ride to the Top Station. If you choose to alight, you can walk up to the viewing platform to enjoy the panoramic view of the main island and the surrounding islands, as well as access the eastern cliffs with its three vertical chimney.
The Top Station is located at the summit of Mount Mat Cincang. Just a short walk up the stairs from the Top Station, at an elevation of 708 metres above sea level, will take you to two viewing platforms, offering a spectacular 360-degree view of Langkawi.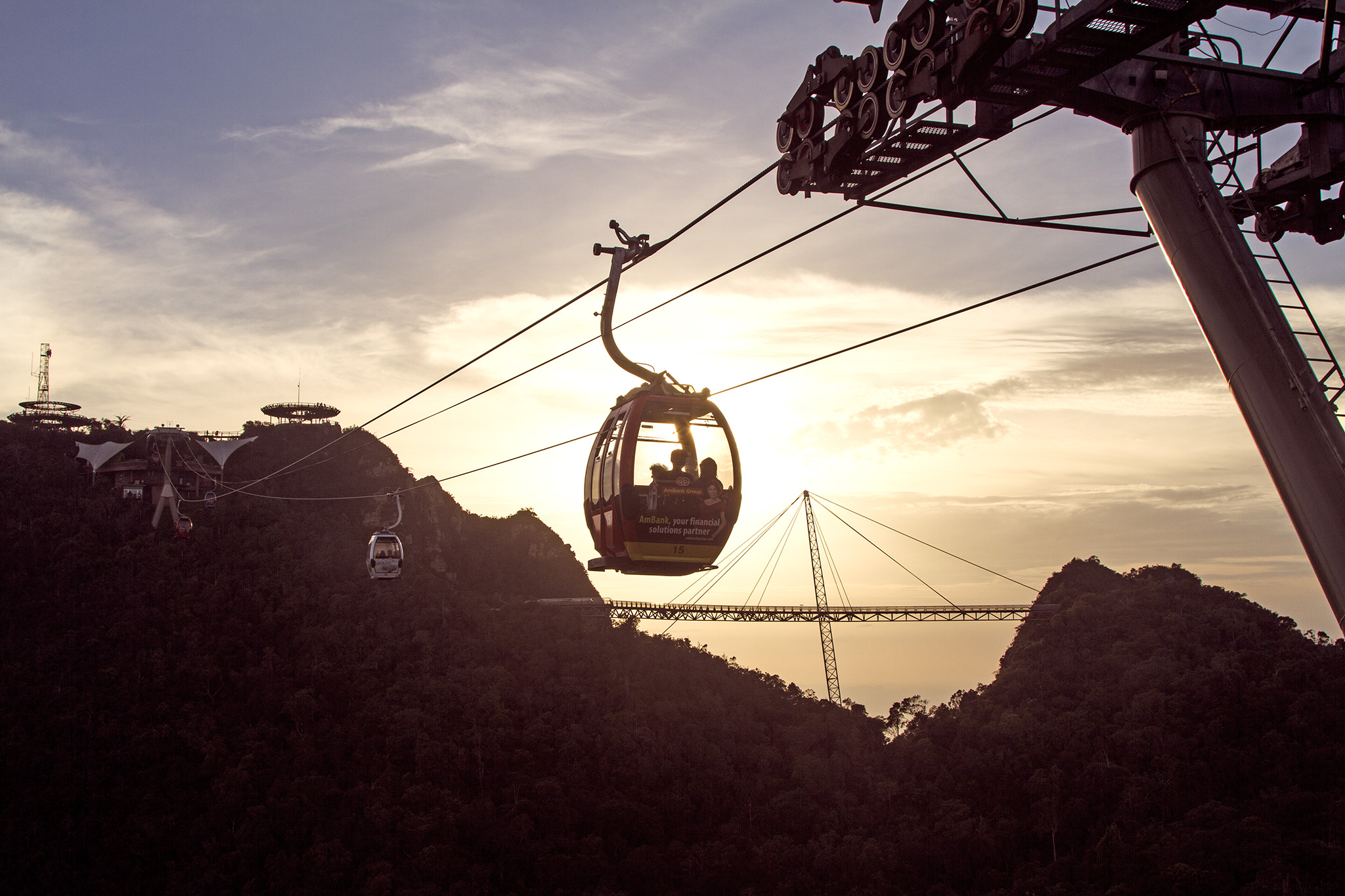 The Top Station also provides access to the Sky Bridge, which is the longest free span and curved bridge in the world, spanning about 125 metres in length and held by an 82-metre single pylon. The bridge gives every visitor a unique spatial experience of spectacular views along the curve.
How to get there
The Panorama Langkawi SkyCab is located in the Oriental Village at the foothill of Mount Mat Cincang, which is about 40 minutes' drive from Kuah town and 20 minutes' drive from the Langkawi International Airport. Please visit Panorama Langkawi Official Website for more information to plan your trip there.