The Virtual Rural Tourism and Sustainable Development Conference 2021was held to discuss the sustainable development of rural tourism
The Virtual Rural Tourism and Sustainable Development Conference 2021was held to discuss the sustainable development of rural tourism
On September 25, the Virtual Rural Tourism and Sustainable Development Conference 2021 was grandly held in the World Rural Tourism Town in Wuxing District, Huzhou City and the permanent site of the World Rural Tourism Conference --rural light. The conference was hosted by the Pacific Asia Travel Association and jointly hosted by Wuxing district and Zhejiang Rural Tourism Academy. It was conducted simultaneously online and offline. The offline main venue is located at the permanent site of the World Rural Tourism Conference - rural light in Lucun village, balidian town. The discussion theme is "sustainable development of world rural tourism and poverty reduction".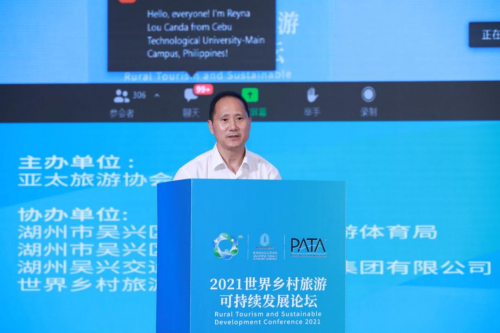 Focusing on "sustainable and high-quality development of rural tourism", "exploration and practice of rural tourism", "on how to enhance rural economy", "Research on the stickiness of rural and community tourism market" and "new development of digital enabled tourism", more than 2200 experts, scholars and tourism practitioners from home and abroad gathered in the "cloud" through video connection, Seek new ideas for the development of rural tourism.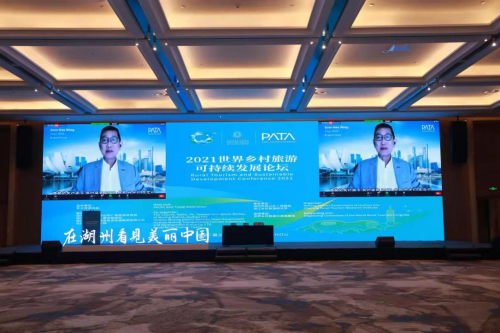 At this conference, Wuxing district Government signed of the strategic cooperation agreement with PATA. The two sides plan to continue to deepen exchanges and cooperation in the next five years, start a new round of rural tourism infrastructure construction with high standards, and accelerate rural revitalization.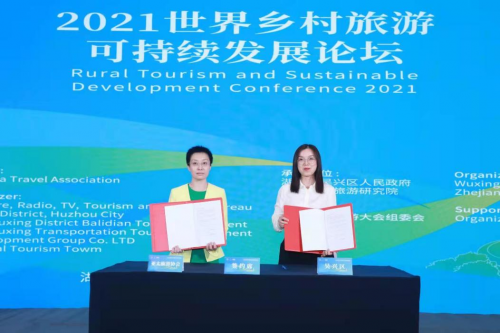 Since the world tourism organization and PATA decided to place the permanent venue of the world rural tourism conference in balidian town in 2015, the local government has adhered to high standards to promote the development of rural tourism, and gradually built diversified rural tourism formats such as ecological vacation manor, theme farm, scenic village, rural home stay, sports and leisure.
In order to better promote rural revitalization, this year, balidian town specially established the world rural tourism town investment operation management company to carry out operation management in combination with international rural conference and vacation, home stay health care, water night tour, cultural creativity, Huahai agricultural garden, education and training, so as to create high-quality tourism routes.