Announcement of the Shortlist for World Rural Tourism RL Cup (Rural Light) Brand
Announcement of the Shortlist for World Rural Tourism RL Cup (Rural Light) Brand
A tally of over 100 qualified projects worldwide register for the World Rural Tourism RL Cup (Rural Light) brand project campaign. After rigorous and cautious review and scoring on their application materials by the Qualification Review Committee, 59 applications for 38 projects have been initially shortlisted, and the online public voting has reached 160,000+. A total of 21 shortlisted (candidate) items including two candidates for five Top Brand Projects, one candidate for three innovative branded projects, one candidate for three popular branded projects, one candidate for three dedicated branded project and one special honor branded project were eventually listed after scoring by the comprehensive qualification review committee under Experts Selection Committee, public votes, advantages and disadvantages of the application items, annual passenger flow, annual revenue, achievements, development driving efficiency, and honors and awards.
The 21 shortlisted (candidate) projects will be chronicled into the World Rural Tourism Conference Member Directory Yearbook and will be distributed to representatives of more than 200 rural tourism cities worldwide. Their unique innovative models, excellent mechanisms, and consecration will be applied to research and development of global rural tourism projects in a bid to enhance its impetus for continuous development and propel sound and stable improvement of rural economy. The final 15 selected projects will be awarded at the opening ceremony of the 4th World Rural Tourism Conference.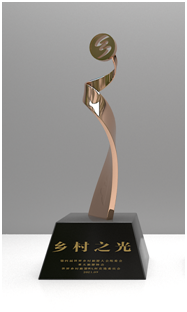 The expert selection committee is comprised of Soon-Hwa WONG, Chairman of the Pacific Asia Travel Association, Liu Feng, founder and CEO of Beijing Davost Tourism & Cultural Creativity Co., Ltd., Wu Bo, former director of the Greater China Region of the Asia-Pacific tourism Association, and TokumuraZhicheng, member of the Expert Committee of the World Tourism Cities Federation, and Gan Yongfu, stationed vice chairman and secretary-general of the World Rural Tourism Conference, and other international and domestic experts.
Shortlisted (candidate) projects are as follows:
1. Top Brand Projects:
Kazakhstan-State Park "KolsaiKolderi" and Saty Village, Zhangjiajie City, Dunhuang City, Yu Village, YuanjiaVillage;
Candidate: Ulu Ai Tourist Area,Malaysia, Shenlu Peak Tourist Resort.
2. Sub-brand projects:
①Innovative Brand Project:
Miyun District, Changjiang·Wangxia TownshipFlood Village, Gaoling·ChinaVillage;
Candidate: Guangdong Village, Hailan Riverside Rural Complex.
②Popular Brand Project:
Hunan Dongjiang Lake Scenic Area, Laigu Village, Basu County, Bangladesh-Arunima Resort Golf Club (ARGC);
Candidate: Huangjiagou Tourist Resort, Fuxin City.
③Contribution Brand Project:
Guizhou Tourism Investment, Huangling Ancient Village in Wuyuan, Aisijia Agricultural Carnival in Henan Province;
Candidate: Mo Fan
④Special Honor Brand Project:
BalidianTown;
Candidate: Philippines-AlokinSanboho Eco-Tourism Project.